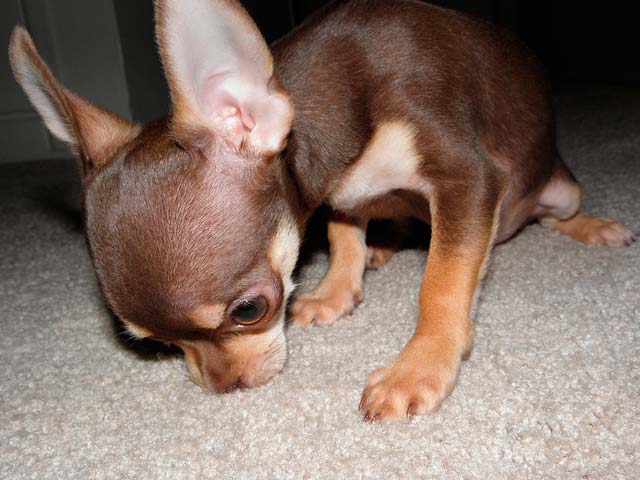 If you catch accident when it happens use a rag, towel, or paper towels, apply foot pressure to soak up as much as possible.
Apply white vinegar to help neutralize the odor (let vinegar sit for 5-10 minutes, do not soak the area, apply with a spray bottle if possible).
Using another rag, towel or paper towels apply foot pressure to absorb vinegar. Repeat process if necessary.
For damage not caught in time call Your Pet's Best Friend Carpet Care and we'll take care of removing the odor damage problem and disinfect and sanitize all your carpet.